Home > History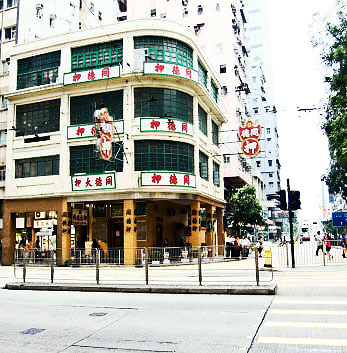 Historic Wanchai
Wanchai is located in Hong Kong Island and its boundaries are Canal Road to the east, Arsenal Street to the west, south to Bowen Road and north to Gloucester Road. Though the coastline of Wanchai has changed many times because of multiple reclamation.
Name
The name Wanchai (meaning small bay) comes from the fact that the coastline of Wanchai used to be along Queen's Road East. If you come into Queen's Road East through Admiralty, you will find that the road turns inwards. When it was the coastline of Wanchai, it was just like a small bay.
Before 1881, however, it was also referred to as "Ha Wan" meaning lower ring. In the old days, Central (middle ring), Sheung Wan (upper ring), Sai Wan (west ring) and Ha Wan (lower ring) are known as four rings as these are the earliest developed area. In 1881, the government chose Wanchai to be the formal name instead.
History
Wanchai was the home to fishermen at the beginning. They all clustered around the Sea God "Hung Shing Ye"'s temple. In 19th century, a British merchant called Lancelot Dent picked Wanchai to be the base of his business. The geographical advantages of Wanchai is beneficial to his fleets plus the availability of land nearby, including Central was important for his business development. Since then, Wanchai started to develop. In 1840s, Dent built a huge mansion at Spring Garden Street. This also attracted many foreigners live here. It's not until 1867 when Dent declared broke, Spring Gardens disappeared and local Chinese moved in.
In 20th century, Wanchai was once the military base for the British colonial government. Accommodations for the navy and dockyard were built. During WWII, Wanchai suffered a lot because of its military function at the time.
In the 1960s, the exotic night life has been illustrated in the movie "The World of Suzie Wong". Especially during Vietnam War time, U.S. navy came to HK for rest and prostitution in Wanchai was commonly seen.
In 1988, the Hong Kong Convention and Exhibition Centre (HKCEC) was built. It also witnesses the return of Hong Kong from British government to Chinese government in 1997 where the return ceremony was taken place.